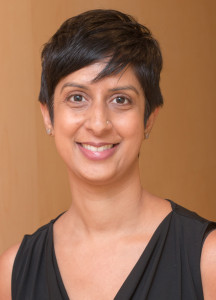 Background:
Dr. Nina Paroo earned her pre-medical degree from Queen's University in Ontario Canada, and her doctorate degree from Bastyr University in Seattle, Washington. After receiving her medical degree, she completed an intensive residency in family medicine at the National University of Natural Medicine in Portland, Oregon. 
Philosophy: 
I believe that a high level of commitment to your health is essential for achieving and maintaining optimal wellness. Often it is helpful to have a guide to help uncover blocks that could be preventing you from improving your health. My hope in working with patients is to partner with them and help each person realize his or her physical, emotional, mental and spiritual potential.
I truly believe that health is not just freedom from disease; it is the state in which body, mind and spirit are able to achieve its full potential.  I look at symptoms as an indication of a greater health imbalance and that by finding and addressing the root cause of symptoms, health will be restored.
Practice:
I work with adults who suffer from acute and chronic conditions, as well as focus on disease prevention. My methods address factors that contribute to physical, emotional and chemical imbalances. I believe it is best to intervene in the most non-toxic, least invasive way that I can, and so I put a lot of emphasis on teaching my patients how to incorporate healthy diet and lifestyle habits to improve their health. I have a lot of success helping patient's achieve their health goals by creating individualized programs using diet/nutritional therapy, nutritional supplements, homeopathy, Biotherapeutic Drainage, herbal medicine, and lifestyle modification.
As part of your experience I may suggest blood work as well as other functional testing in order to gather more information about you and provide you with the best possible care.